Executive Leadership Team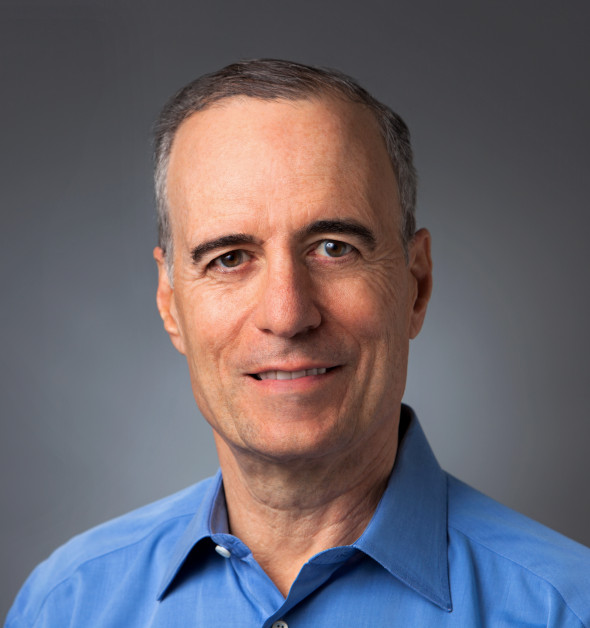 Louis is the founder of HDS and was a founder of Borders Books & Music, Synergy Software, and Webvan. Louis revolutionized the retail book industry with the founding of Borders, the first book and music superstore chain. Borders successfully leveraged technology to improve the delivery of physical media to consumers. Louis sold his interest in Borders in 1993; at its peak, the company had annual revenues of $3.5 billion. In 1998, he founded Webvan, an online home delivery retailer, and served as its CEO until its successful IPO; the company achieved a peak market value of $7 billion. Louis holds a B.A. in Mathematics from the University of Michigan, and completed graduate coursework in mathematics at MIT.
Andreas brings over 25 years of experience in financial executive leadership as well as broad based experience building online grocery businesses and cross-border solutions on branded sites and 3rd party marketplaces. He has served as an advisor to companies looking to build out their ecommerce business and was previously head of ecommerce International for LBrands, CFO ecommerce for Walmart and CFO China Beverages for Pepsico.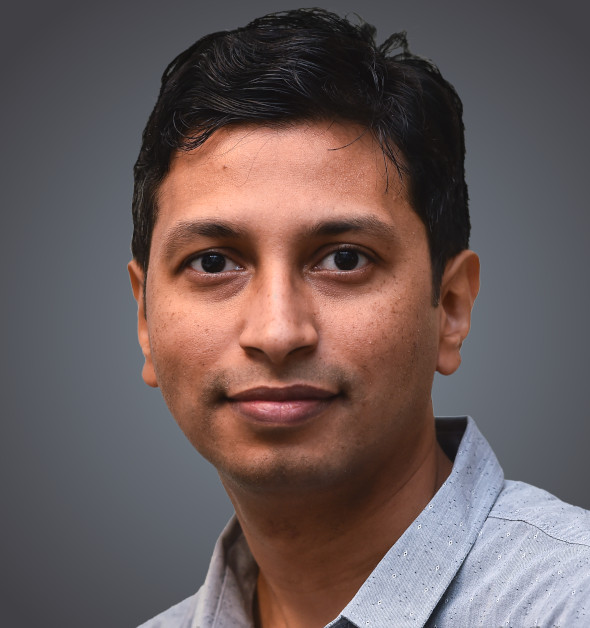 Abhishek is an engineering leader with specialized talent in mathematical modeling. Previously he worked at Apple as an OR and Data scientist where he continued to push the boundaries of innovation in supply chain and logistic operations combining analytics, insights and visualization. Early in his career, Abhishek worked for Cypress Semiconductor developing mathematical models for capacity planning and production scheduling at their Fab. Later he joined ILOG, the makers of the market-leading linear programming solver called CPLEX, which was acquired by IBM in 2009. At IBM, he continued his OR practitioner journey and wore several hats including spending a couple of years as a researcher at the prestigious TJ Watson Research Lab in NY developing intellectual property for the company.
Aravind Durai is an accomplished automation executive and as the Vice President of Automation at HDS is responsible for the implementation of RoboFS - the software defined robotic fulfillment system. He is responsible for IP generation and protection and is currently building the product, the engineering team, and managing the work of best-in-class suppliers.
Prior to HDS, Aravind served as the Robotics Manager for Mitsubishi Electric for the Americas where he designed and implemented a high-growth product roadmap.
Aravind began his career in automation in 1996 as an engineer with Kuka Robotics. Since then he has held positions of increasing responsibility at ABB, Baxter, and Fanuc. Aravind used his engineering know-how to help clients such as Caterpillar, Chrysler, Harley Davidson, Kohler, Kraft Foods, Monsanto, Apple, and Schneider Electric deploy robotics and automation as a means to increase throughput, improve quality, enhance safety, and reduce costs.
Aravind earned an M.S. in Mechanical Engineering from Northern Illinois University and an MBA from Northwestern University's Kellogg School of Management.
Norm is a talent acquisition leader with over 15 years experience across the eCommerce, Payments, and FinTech sectors. Previously, Norm was Head of Talent at Credit Sesame, a leading Personal Credit Management startup. Norm has worked extensively with Founders, C-Level Executives, VP's, Directors, and Hiring Managers to attract top talent and develop successful teams. Norm has helped scale startups backed by early and growth stage venture capital firms including Andreessen, Kleiner Perkins and Google Ventures. Norm holds an MBA from University of Queensland and a BS from Cal Poly State University.
Board of Directors
Michiel Alting von Geusau serves as executive vice president and president, Commerce & Lifecycle Services (CLS) for Ingram Micro Inc., driving the overall global Ingram Micro CLS strategy, execution and growth of this business. CLS is a leading global provider of supply chain and ecommerce logistics services that power growth for brands, retailers, operators and enterprises. Michiel directs approximately 20,000 associates in over 150 locations across more than 30 countries, providing our business partners with specialized technology-based logistics solutions in e-commerce and omni-channel fulfillment, value-added supply chain services, returns logistics and repair and asset disposition. Michiel joined Ingram Micro in 2016 as a part of the company's acquisition of Docdata, a leading European e-commerce fulfillment business, where he served as CEO. As CEO, Michiel transformed Docdata from a CD replication company to a leading European full-service e-commerce company, to include fulfillment, commerce and payments services.
Craig A. Leavitt is the former CEO of Kate Spade. Kate Spade was acquired by Coach in a $2.4 billion deal in May 2017. Craig currently serves on several Boards of Directors. He is Non-Executive Chairman of Build-A-Bear Workshop, Inc., Director for Crate and Barrel, Gildan, and The Roundabout Theatre Company. Prior to joining Kate Spade, Craig was President of Global Retail at Link Theory Holdings where he had total responsibility for merchandising, operations, planning, allocation and real estate for the Theory and Helmut Lang retail businesses. Previously, he spent several years at Diesel, most recently as Executive Vice President of Sales and Retail. Craig also spent 16 years at Polo Ralph Lauren, where he held positions of increasing responsibility, including Executive Vice President of Retail Concepts.
Sujeet Chand is the CTO of Rockwell Automation, the world's largest company dedicated to industrial automation and information. He is responsible for leading technical innovation, product architecture, and global business development including an ecosystem of strategic alliances and partnerships. His leadership has been instrumental in the transformation of Rockwell Automation from a traditional industrial manufacturing company to a technology company. Sujeet received the prestigious M. Eugene Merchant Medal from the Society of Manufacturing Engineers (SME) and American Society of Mechanical Engineers (ASME) for "contributions to the science and engineering of smart manufacturing" in 2019, and the Forbes Excellence in Innovation award for "connecting manufacturing technology with business IT systems to create a Connected Enterprise," in 2014. He currently holds 54 patents, has published more than 75 technical papers in research journals and conferences, and has received a number of distinguished honors for his engineering practices and technology leadership. Sujeet earned a Doctor of Philosophy degree in Electrical and Computer Engineering and a master's degree in Electrical Engineering from the University of Florida.