Leading the Way
Executive Leadership Team
Louis Borders
Louis is the founder of HDS and was a founder of Borders Books & Music, Synergy Software, and Webvan.
Read more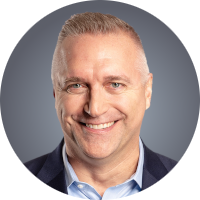 Chris Visnic
Chris brings over 25 years of experience in technology focused executive leadership.
Read more
Joe Mirabile
Joe is a dynamic leader in developing the future of manufacturing and supply chain along with 20 years of management experience.
Read more
Abhishek Raman
Abhishek is an engineering leader with specialized talent in mathematical modeling.
Read more
Norm Cook
Norm is a talent acquisition leader with over 15 years experience across the eCommerce, Payments, and FinTech sectors.
Read more
Michiel Alting von Geusau
Michiel Alting von Geusau serves as executive vice president and president, Commerce & Lifecycle Services (CLS) for Ingram Micro Inc.,
Read more
Craig A. Leavitt
Craig A. Leavitt is the former CEO of Kate Spade. Kate Spade was acquired by Coach in a $2.4 billion deal in May 2017.
Read more
Sujeet Chand
Sujeet Chand is the CTO of Rockwell Automation, the world's largest company dedicated to industrial automation and information.
Read more